I am beautiful because beauty is something I want to better understand. We live in a culture that aggressively defines what is desirable.
Art making has given me a tool for reflection and self discovery, helping me accept my sexuality, my body and everything else that makes me unique.
In my experiences, the moments that make you feel the most torn down and disconnected become a catalyst for change and understanding.

Joe, Age 24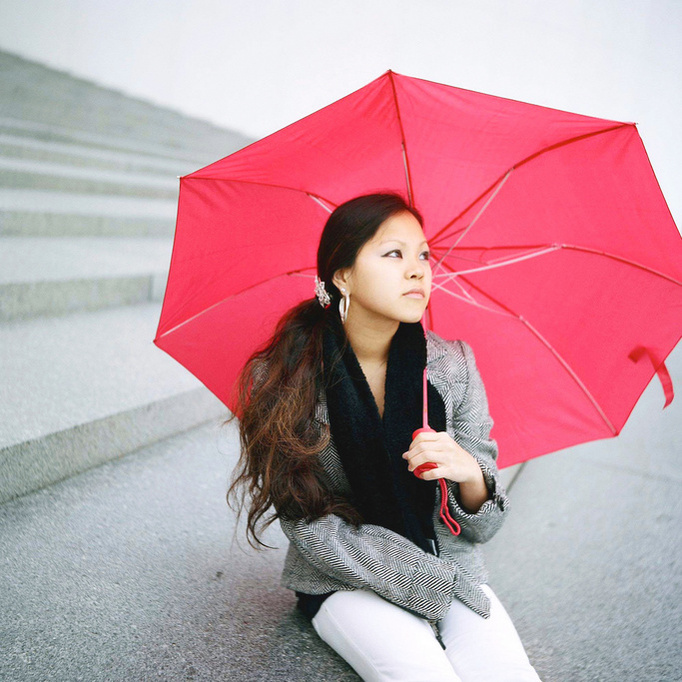 I am beautiful because I am Unique...in all aspects of life. I was born different. I have overcome obstacles and challenges that the majority of young adults have not experienced.

I see beauty in life that others take for granted. I am beautiful because I am a passionate, caring and resilient person. I am Unique.
Avery, Age 22
I am beautiful because I am keeping the traditions of Capoeira Angola alive, connecting my mind, body and soul, and the youth, with the past.
Living the present with old values. Transforming ugliness into beauty, pain into love, individuals into community. Linking the past with the future. Fighting for our freedom.


Daniel, Age 37


I am beautiful because I am just like everyone else.




Sean, Age 43
I am beautiful because I can't stop smiling and love to laugh. I always try to remember to listen to my heart - and do what it tells me.
My life is full of family and friends that surround me with love and support. My Mom taught me to love myself and bring passion to whatever you do in life.
Ocean, Age 37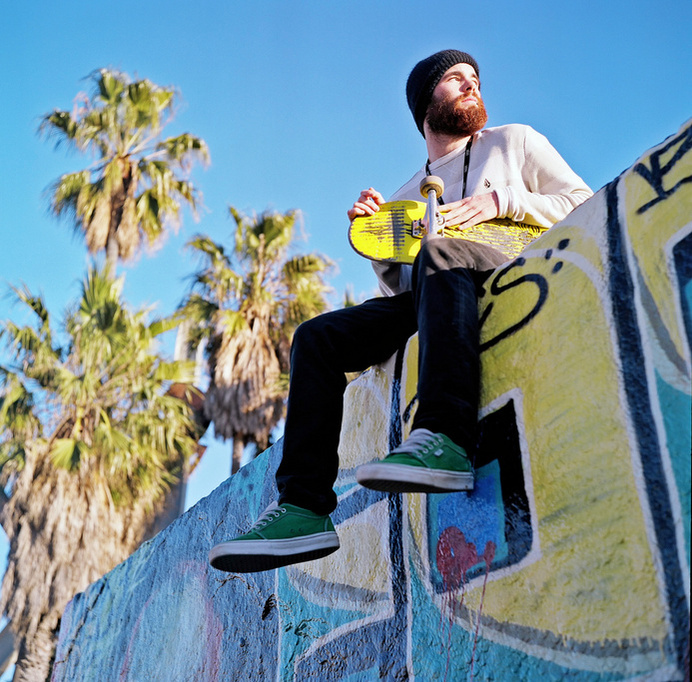 I am beautiful because I skate, and it makes me feel like nothing else in the world matters.


Shane, Age 20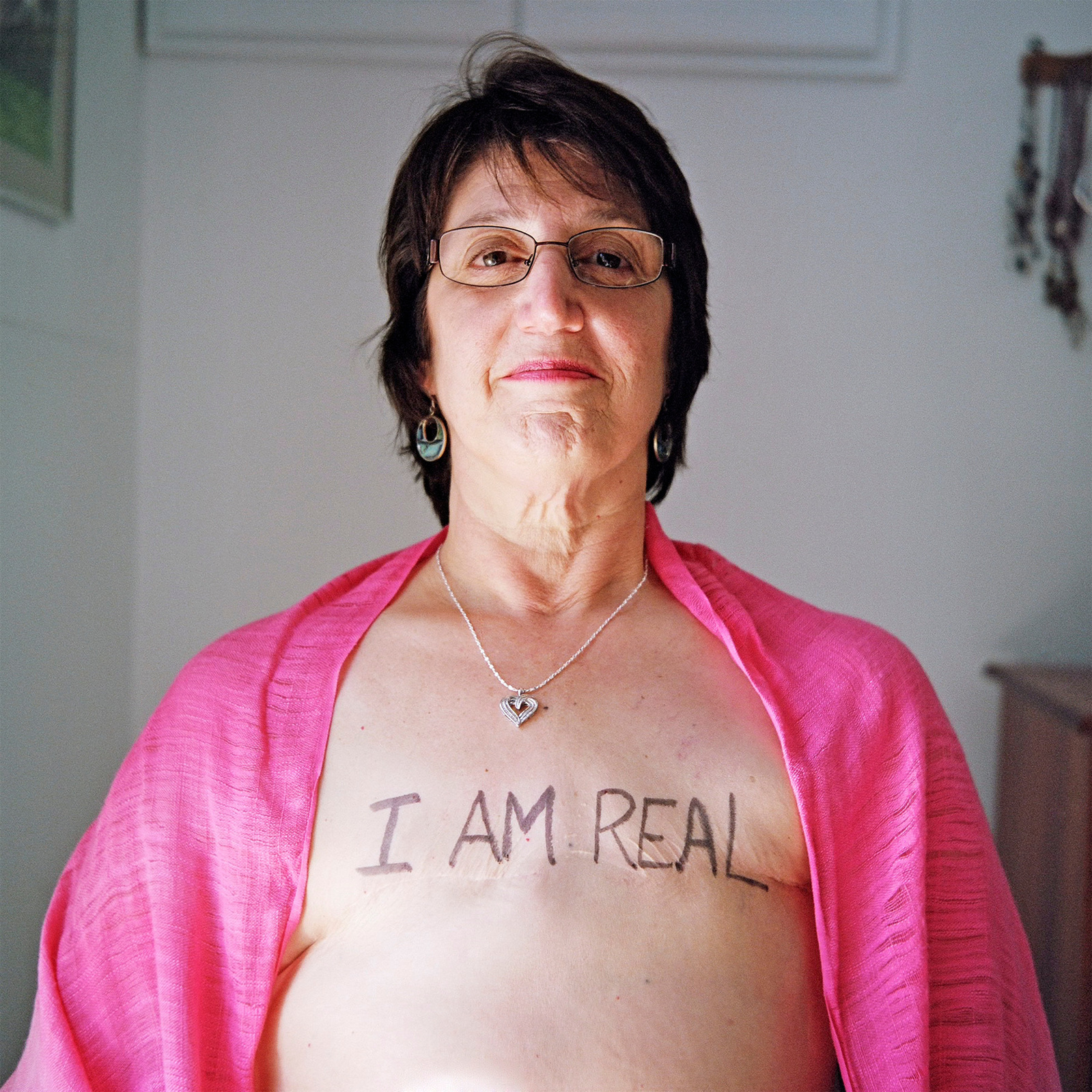 I am beautiful because I am real. There is nothing phony about me, and I don't hold back. Even my breast prostheses are real, as they are part of my experience, which I gladly share with anyone who asks. I was raised by a Mother who taught me that "beauty is only skin deep;" that what a person's heart was made of was much more important than the way s/he looked.
I fully appreciate the beauty in nature, in music and in art. But when it comes to the beauty of a person, I now know it has nothing at all to do with skin. I lost both breasts to stage 3 cancer, but my battle scars have left me with a deeper sense of who I am, and what I'm made of. I am strong, and I am real.
True and lasting beauty lies within the ability to give and receive love. I do that fully...and there is no greater beauty than that.
Joan, Age 62
I am beautiful because I strive to be selfless and conscientious in all that I do.
My husband has taught me so much in the short time we've been together, but most importantly, that I cannot possibly love someone else until I learn to love myself.
I am a caring and loving wife, daughter, sister and friend.
I believe that we each serve a purpose even if it's unknown, and I'm living to figure out what mine is.
Nadia, Age 29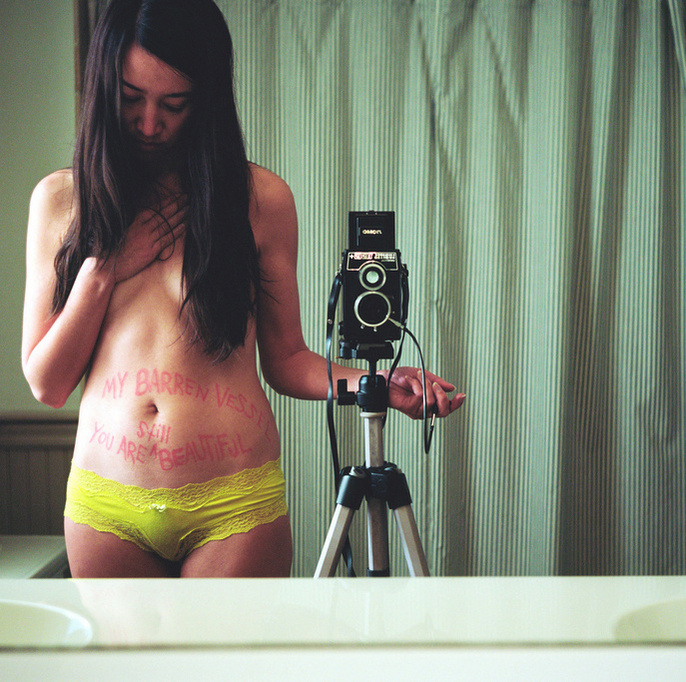 I am beautiful because I had my heart broken for the first time when I had a miscarriage three years ago. I am still hopeful I will have a baby someday soon.



I am filled with emotion and empathy.
I am a bit of a loner, yet I am not alone.
I have learned to let go.
Self, Age 36
You. Are. Beautiful., 2012 - 2013
In the first two years of this project, I photographed almost 100 people, the majority strangers to me when I first met them. You are viewing select images from my work with non-veterans. In 2013-2014, I started to focus the series solely on veterans and wounded veterans.
This project celebrates the human spirit and beauty in all people. It is a journey I embarked on, inspired by my late Grandmother on my Dad's side and my late Grandfather in Vietnam on my Mom's side. Their deaths, coupled with two art objects that moved me, at that time in my life, encouraged me to start You. Are. Beautiful.
The main goal of the project is to spread love and kindness, and I especially honor wounded veterans because I believe what they experience is one of the ultimate tests of the human spirt.
You. Are. Beautiful. is made possible through the generosity of Wernau Asset Management.