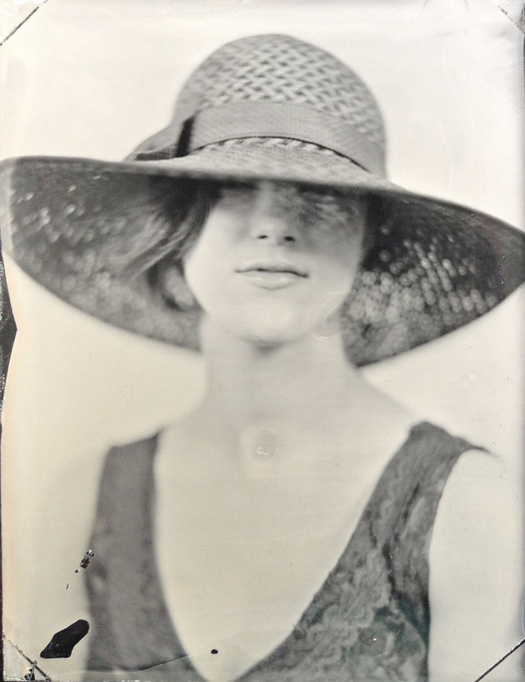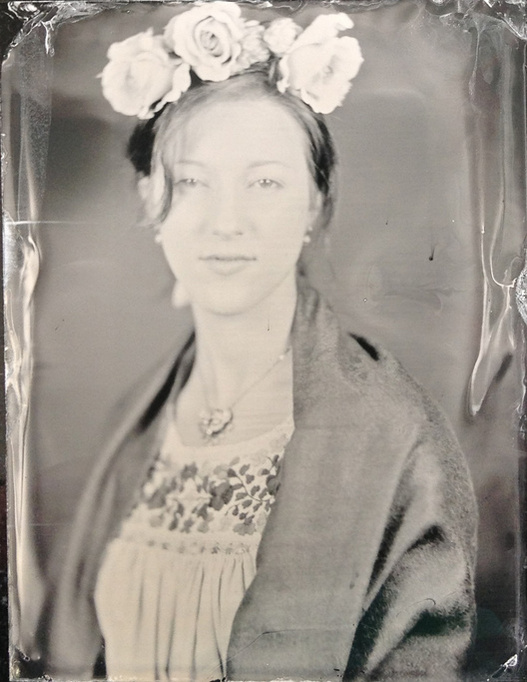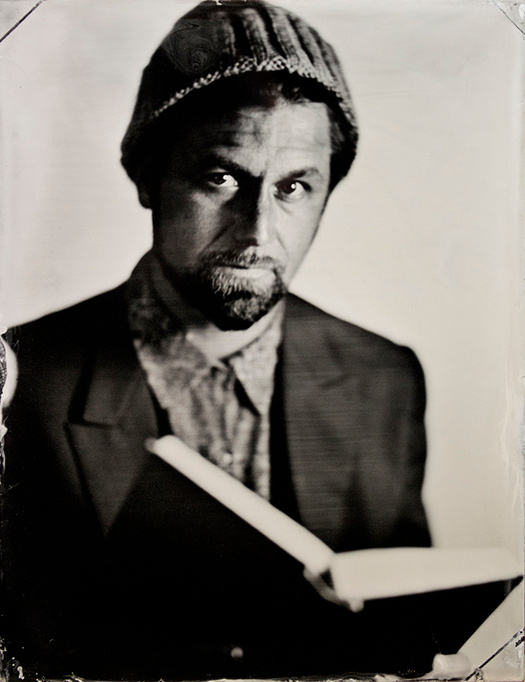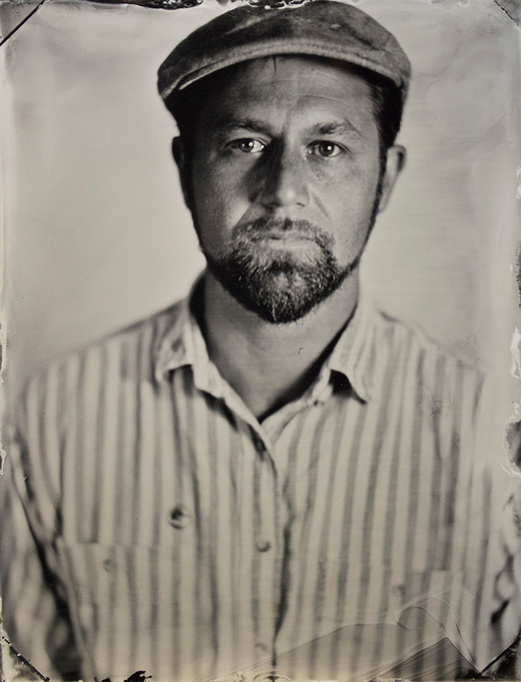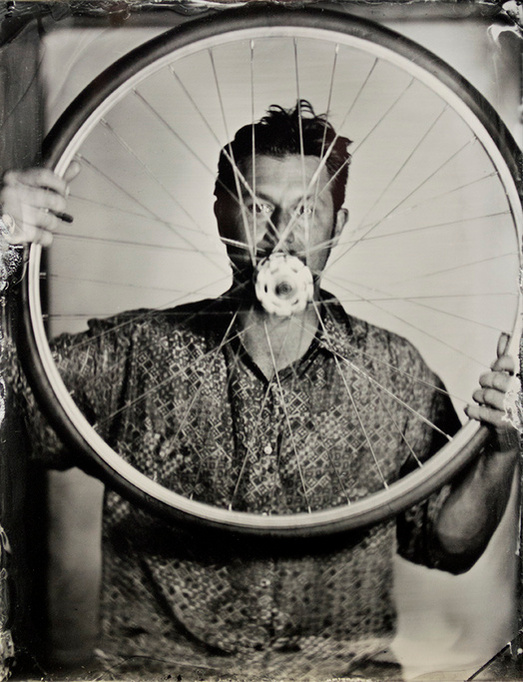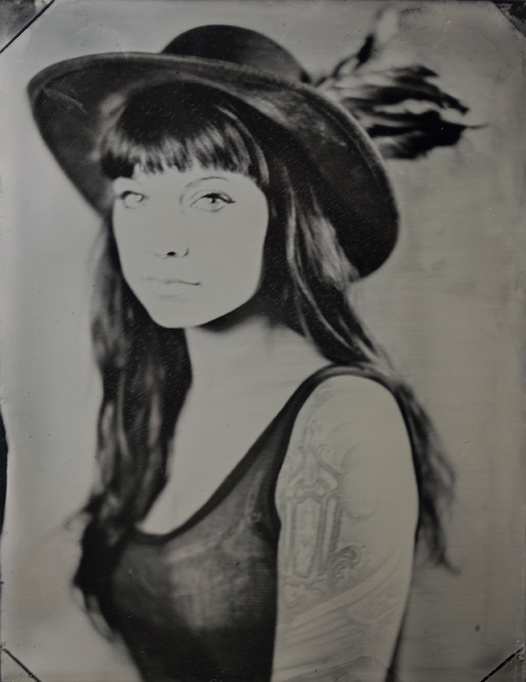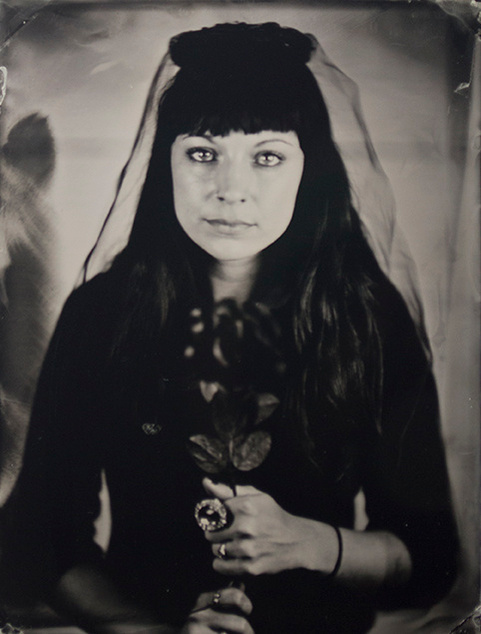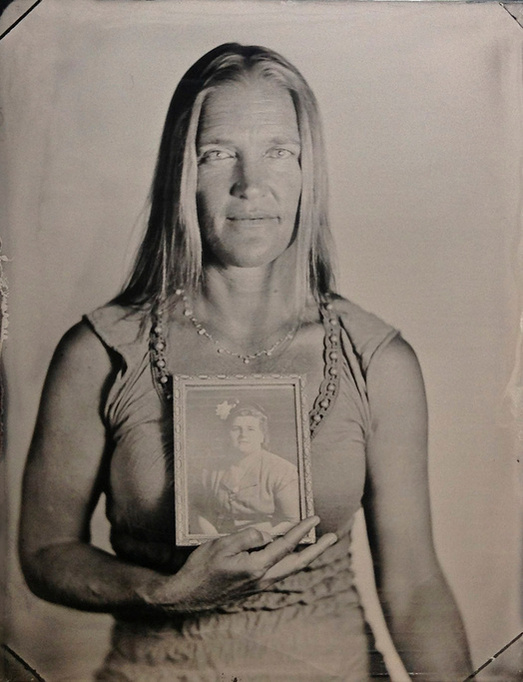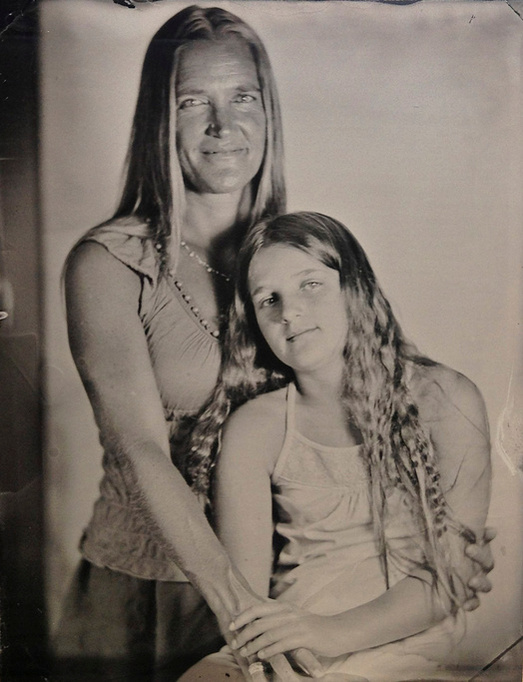 Wet Plate Collodion, 2013
These are "tintypes" (I use cut aluminum plates), I created using the wet plate collodion process. It is one of the first forms of photography introduced in the early 1850s. You may recall the tintypes or ambrotypes created of soldiers during the Civil War.
It is called "wet plate" because the chemistry is wet, and the plate must be coated, sensitized, exposed and developed in a span of 15-20 minutes. Every part of the process is slow and methodical.

Collodion is a syrupy solution that was originally used in surgery. It was nicknamed "gun cotton" because it was used for injured soldiers, as a way to prevent bandages from sticking to open wounds. Because of this, I'm intrigued by the symbolism of this process, which holds its roots in wounds.
Much of the chemistry in this process can be dangerous if used improperly. Back in the 1800s, photographers would perish weekly because they mistakenly drank silver nitrate or came in contact with potassium cyanide. I personally do not use cyanide to fix my plates.
I consider these experimental portraits, but I hope to create a series of tintype work in the future.